Latest News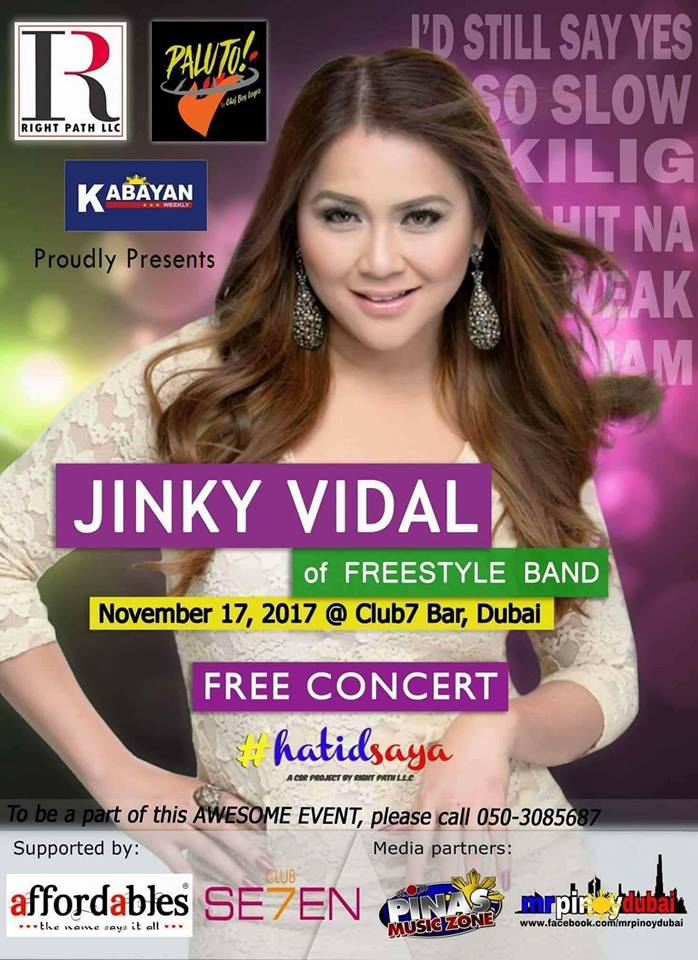 Jinky Vidal of Freestyle!
What's up party people!
We have another special upcoming event this week that will surely satistfy your another night here in Club Seven. Jinky Vidal of Freestyle having a FREE concert on November 17, 2017 here at Club Seven. Let's go back and reminisce the good old days listening to one of the most hit love songs in history!
For anyone there doesn't know the band Freestyle it's one of the famous band in the Philippines that capture hearts of millions of people in early 90's up to now. It's the complete combination of Pop, Rock, Soul, Jazz and R&B. Ms. Jinky Vidal is one of the lead vocalist in the band before until she recently did a solo career, I know what you've all been thinking we still hopes for the original members to perform but here's a chance as Jinky Vidal will lighten up our night this Friday (Nov. 17, 2017)
If you like to know more about the up coming free concert or for reservations please feel free to call or email us now!
-Rie
(Admin ClubSeven)